WEEK – 17  Gratitude & Happiness
Is the glass half full or half empty and how does that relate to Gratitude?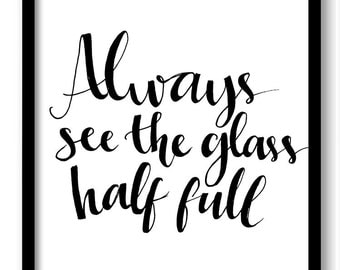 The concepts of good vs evil have always been the primary battle at center stage in everyone's life, but so has Optimism and Pessimism.
Optimism is directly related to Gratitude, while Pessimism is more liked to envy and jealousy.
Through the years I have learned that being grateful is always better than longing for more and never being satisfied fully.
In church, in school, and in the home the act of gratitude was always taught and experienced, in a good and positive way.
Then why as the years go by did I lose this ideal and be caught up in the quest for more material rewards and pleasures. I believe I lost the sense of gratitude and instead of being grateful for what I accomplished, things always looked better in someone else's lawn.
There are many ways to be grateful, and after years of searching, I have found some answers that will lead to a more happy life.
What I have found is that our relationships with others, especially family and friends, are the greatest determinant of happiness in my life.  The big car, the big house, the big bank account, although may make life easier and enjoyable in many aspects does not necessarily lead to the ultimate goal in life which is happiness.
If you're not happy I don't care what your standing or bank account reveals, you are lacking in the one area that matters the most. Happiness.
Through writing out grateful attitudes each day, it has caused a slow change in how I perceive situations and how to better focus on them in a fresh new way. I'm looking for the good and trying to stretch myself to increase my appreciation of even the little things in life that I am grateful for and is responsible for my happiness.
I have become keenly aware of every situation I experience with my family and this has helped me appreciate what I have a more pleasurable way. This excitement is giving me a jolt to start making more and more positive changes in how I perceive life as it happens around me. Its like I am anticipating what wonderful things are in store for me as each new day arrives and how it will change not only my life but those around me.
I guess I can't wait till tomorrow because it gets better every day.